School Uniform
It is traditional that all children attend school in school uniform. Please make sure that all uniform and belongings are labelled. We are registered with Stikins where the PTA will earn 30% commission if you order via this link www.stikins.co.uk
School uniform
Grey trousers or shorts, skirt, pinafore or tailored trousers, blue and white checked summer dress
White shirt, polo shirt, blouse
Blue school sweatshirt*
Royal blue V-necked jumper or Cardigan
Black, grey or white socks or tights
Black or blue shoes
Royal Blue or school bookbag*
PE Bag (drawstring - not rucksack)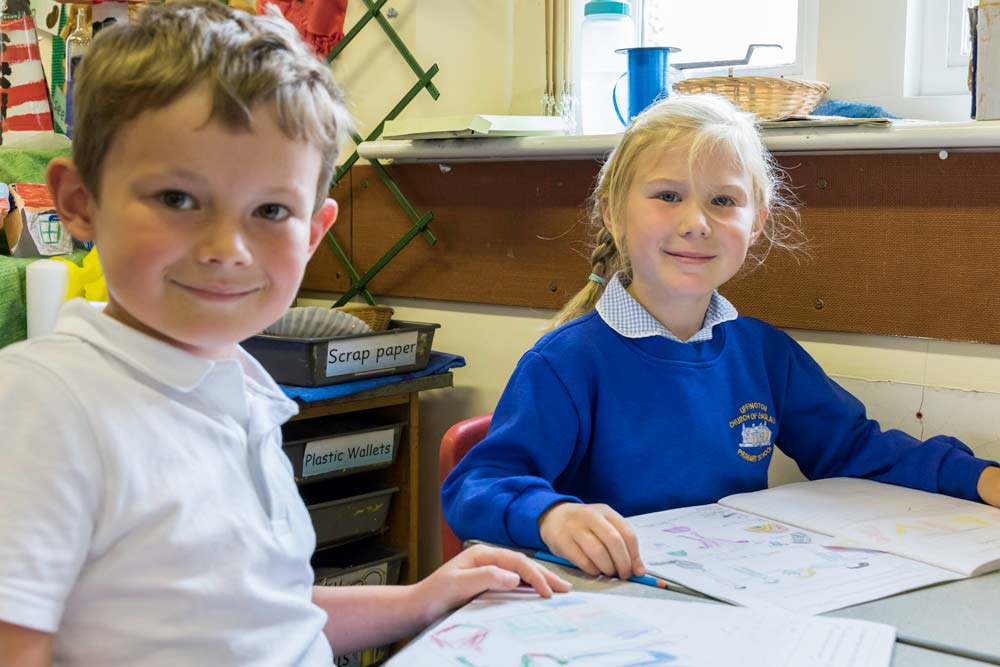 P.E
BOYS
Blue polo shirt*
Plain white shorts*
Trainers
Tracksuit*
Swimming trunks
Swimming hat*
GIRLS
Blue polo shirt*
Plain white shorts*
Trainers
Tracksuit*
One-piece swimming costume
Swimming hat*
*Uniform can be ordered online
If you have any queries regarding your online order please email parenthelp@brigade.uk.com
Orders will be delivered free of charge to school once a fortnight.
Infant children may wear their tracksuits on a Friday when they are swimming.
Jeans and high-heeled shoes are not allowed.
Trainers are to be worn for sports / playtimes only.
Long hair should be tied back for hygiene reasons.
Nail varnish should not be worn.
JEWELLERY
We strongly discourage the wearing of jewellery.
If a child has pierced ears, please ensure that STUDS ONLY are worn for school. Other types of earrings can be dangerous at playtimes and P.E. and children will be expected to remove them, for reasons of safety, along with any other jewellery. If earrings may not be removed, we would ask that parents supply porous tape or plasters to cover the earrings during P.E. lessons.
The school will not accept any responsibility for items of jewellery lost or damaged at school.