Five Days: Five Ways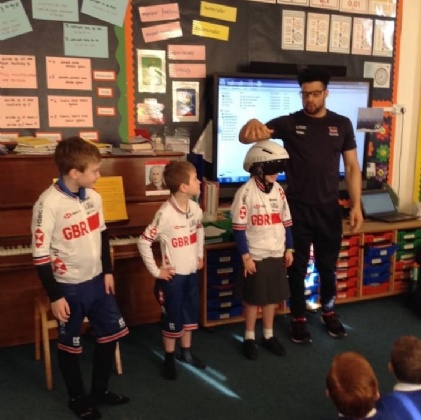 Marking Mental Health Awareness Week at Uffington
This week has been full of activities to promote the Five Ways to Wellbeing:
On Monday all the children wrote Postcards of Kindness which we shall pass on to the residents of Tallington Care Home as we endeavoured to 'Be Kind'.
Tuesday's theme was 'Talk and Listen to Connect' - children in KS2 discussed how we could connect with our new charity partner 'The Real Hope Youth Community Organisation' in Nairobi.
On Wednesday, we were delighted to welcome our old friend Paralympian Sam Ruddock who talked to the children about the importance of 'Being Active' and about his latest competition in cycling in Canada.
On Thursday, we all tried to focus on 'Learning Something New' - in Years 5 and 6, this took the form of investigating palindromic dates.
And finally, today we have 'Taken Notice', being thankful for all the good things in our lives.