Parachutes!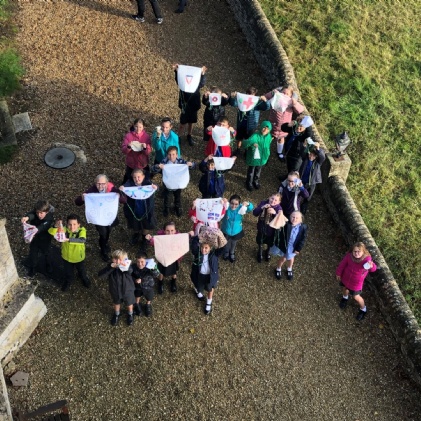 Fr Aran helps with Science experiment...
When Fr Aran heard that Y5/6 were designing and making parachutes, he quickly off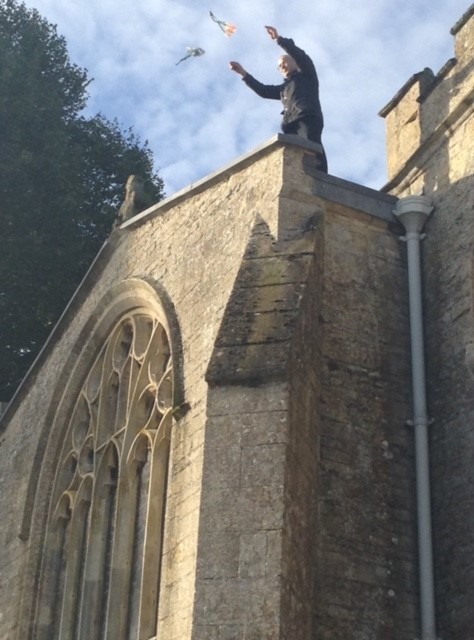 ered his services in testing them! On Wednesday morning he climbed the church tower and walked all the way along the nave and chancel roofs to find the perfect launching site. From there, he released each parachute while the children and Open the Book team watched from below. This has to be the most exciting parachute experiment in the history of the school!