Extra-curricular activities are underway!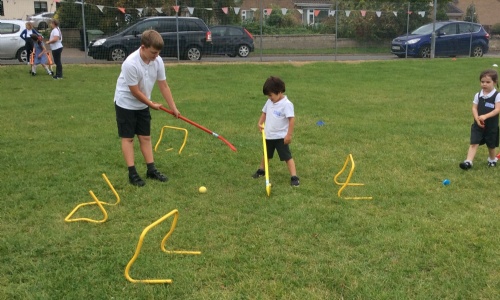 This week has seen the start of a number of clubs and other activities...
We are delighted to have so many children involved in this term's clubs. Miss Johnston and Mrs Herrick ran the first Netball Training session of the new school year on Tuesday and are looking forward to competing in the Stamford and District League later this term. Vicky Palmer has returned for Two Little Birds Sewing Club on Mondays, and we have a good number of children for Wednesday's Singing for Fun. This week we welcomed Mr Fergus Black into school to teach the songs which our children will perform in the Stamford Diversity Festival schools' concert on 6th October. Next week will see the start of Sports Cadets on Thursdays after school as well. Throughout the year, there will be a range of clubs on offer so, hopefully, there will something for everyone!