Preparing for the Coronation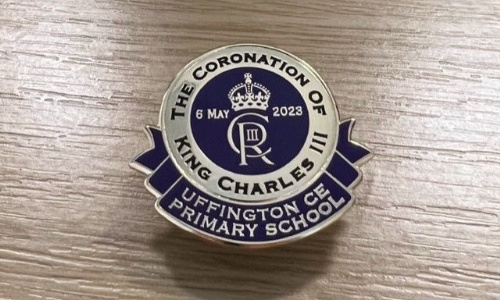 A day of celebrations for the Coronation
Today, school is a sea of red, white and blue as we prepare for the Coronation! Mrs Lawson and I started the day by hanging bunting around the school field and playground and everyone is dressed in red, white and blue.
Thanks to the generosity of the PTA, each child and member of staff will be presented with a commemorative pin to make the occasion.
This afternoon, there will be a Coronation picnic on the school field with bouncy castles for family fun. The netball team have been running a Coronation raffle to raise funds to transport them to the county finals in Skegness later this term.