Preparing for Easter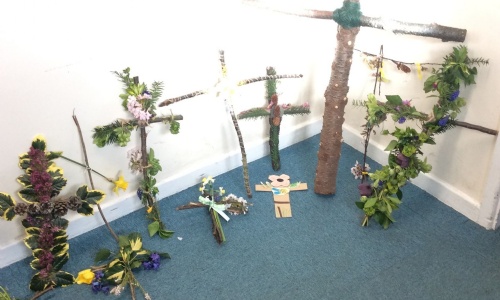 Term ends tomorrow and so we have been preparing for Easter...
This morning, we were delighted to see all the natural crosses that the children have made; these were displayed in the form of a giant cross on the playground, and then used to decorate our corridor in preparation for the guests invited to our KS1 Easter Coffee Morning.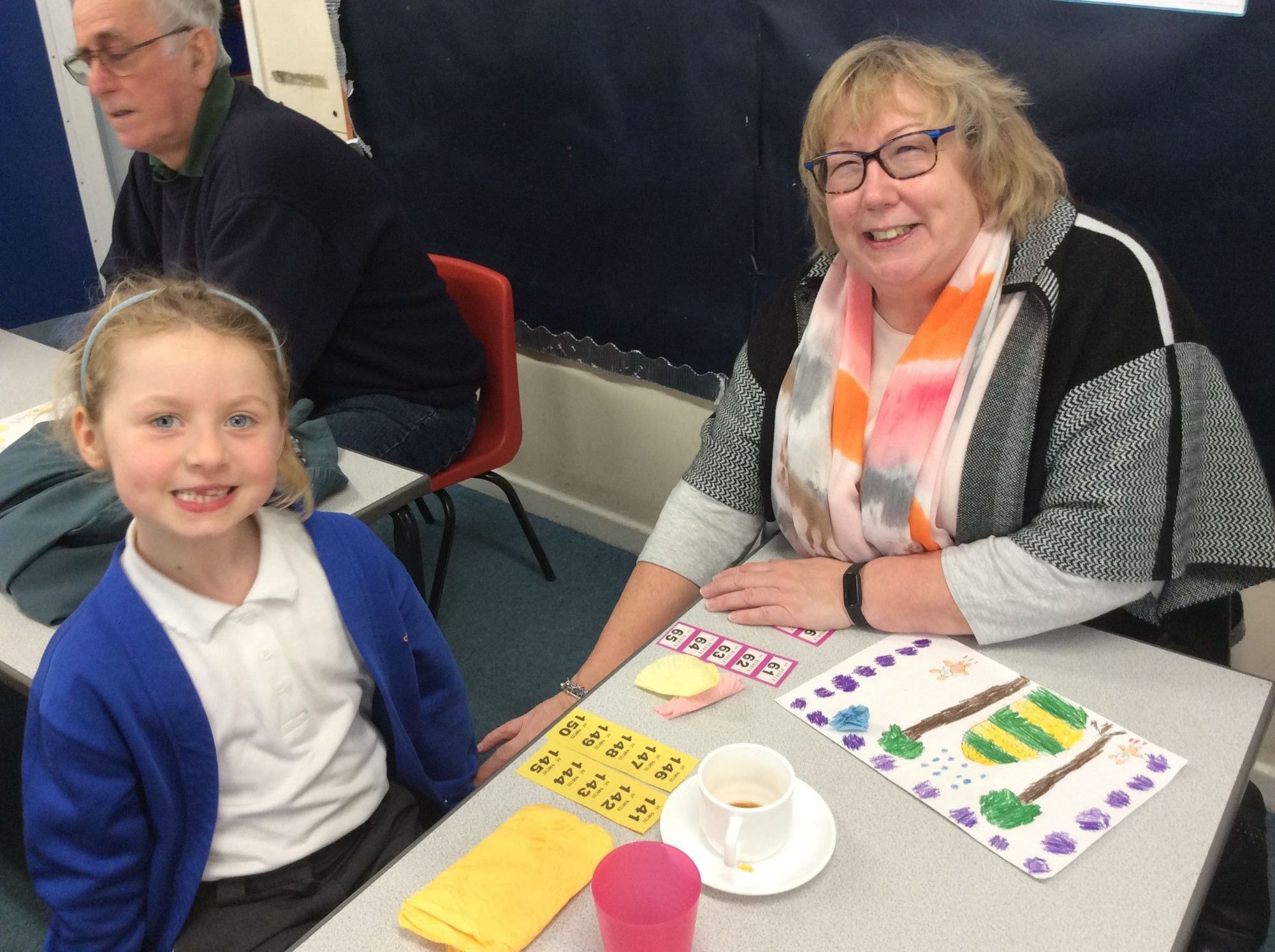 Everyone in Mrs Ludford and Mrs Clayton's class was a credit to our school this morning as they welcomed their guests, served them with cups of tea and coffee along with the chocolate Easter nests they had made. We had a very successful raffle before it was time to say goodbye with each child presenting their guest with a bunch of daffodils kindly provided by the PTA. A huge thank you to Mrs Ludford and team for making this event happen!
This afternoon, Fr Aran led a service in church to prepare for Holy Week. We listened to the stories of the Last Supper and Good Friday while Arlo had his feet washed and a group of children carried an enormous wooden cross through the church. We will return to church on Tuesday 18th April at 2pm to celebrate the resurrection - Everyone Welcome!
Term ends tomorrow - we return to school on Tuesday 18th April. On behalf of everyone at Uffington School, I would like to wish you a very happy Easter.
Mrs Simms
Please click on the link below to read today's newsletter.