Old Toys, Odd Socks and Children in Need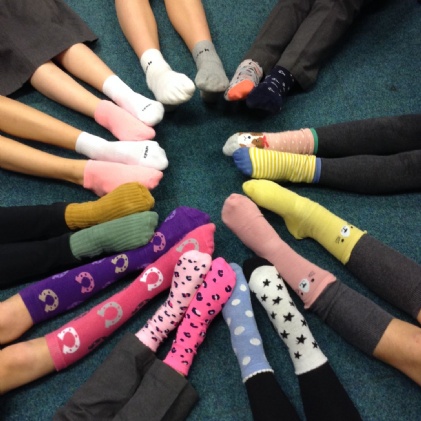 We have had a busy week of activities culminating in fundraising for Children in Need.
On Monday, we welcomed Peterborough Museum into school; children from Reception and Key Stage 1 had the opportunity to learn about a range of old toys including a Victorian wax doll, an eighty year old teddy bear and a swinging monkey on a stick as part of their topic 'Toys Old and New'. Many thanks to the PTA who funded this event.
We have also been marking Anti-Bullying Week in our classrooms by discussing bullying and wearing odd socks to raise awareness of the impact of bullying.
We have ended our week with exciting games of 'Bear Pong' to raise funds for Children in Need. We have worn spotty and stripy accessories and will enjoy a spotty cake sale at home time. Thank you to members of the school PTA for running this year's activities and to all those who have donated goodies for the cake sale.