OPEN EVENING IS A GREAT SUCCESS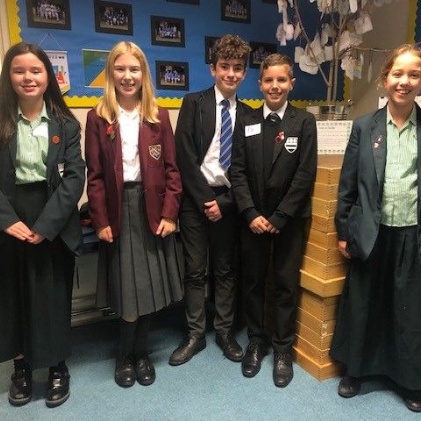 We were delighted to welcome so many new families to this year's Open Evening.
Last night's Open Evening was a great success and we were particularly proud to welcome back five of last summer's Uffington leavers as ambassadors for the school. Louie, Eli, Amelia, Olivia and Eleanor did a fantastic job of showing families around and talking about their time at Uffington School.
If you were unable to attend the Open Evening, it is not too late to book a personal visit to the school and we are very happy to welcome families to visit the school during the working day. Please contact Sarah in the office on 01780 756236 or email enquiries@uffingtonprimary.co.uk
The Primary School Admissions process opens on Monday 14th November with the deadline for applications being midday on 15th January 2023. Further information may be found by clicking the link under the NEWS AND EVENTS tab on the home page of this website.