Kingswood Residential is a huge success!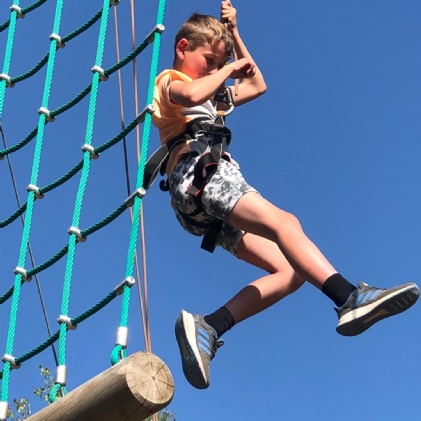 Years 5 and 6 have had an amazing long weekend at Kingswood
We have just returned from our first residential visit since the pandemic - and what a weekend it has been!
We set off for the Dearne Valley centre on Friday and were soon settled into our accommodation. We had dinner and were then thrown into the first of the many exciting activities which challenged us over the weekend. Children climbed, abseiled, built buggies, mastered archery, toasted marshmallows over a campfire, played basketball on trampolines and were even allowed to dress up their teachers in the Scrapheap Challenge!
We returned yesterday with twenty-eight very tried but happy children. We are so proud of all they achieved over the weekend and the way they conducted themselves; they were a credit to the school and their families.