Exciting Times!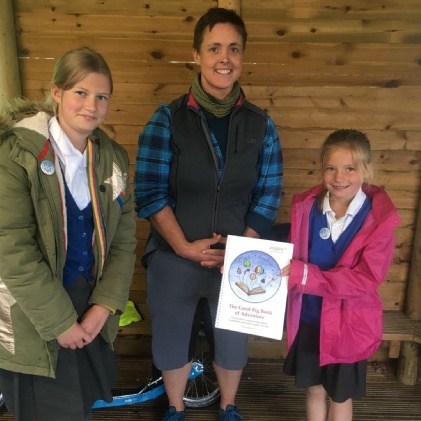 We have welcomed more visitors to school this week...
On Monday afternoon, Inspire+ Ambassador Sarah Outen MBE FRGS visited school to talk to the KS2 children about her new book 'The Great Big Book of Adventure' written in collaboration with Inspire+ schools. It is quite some time since Sarah last visited, and we were delighted to welcome her as part of her tour of south-west Lincolnshire by foot and scooter.
On Tuesday, Mr Sheriff brought a brand-new Massey Ferguson tractor to school as part of the Reception and KS1 topic on Food and Farming. The children (and staff!) were thrilled to be able to sit in the cab and learn about how tractors are used in farming.